Elemento centrale del mio pensiero come di Carl Rogers candidato al premio Nobel e creatore della terapia centrata sulla Persona, è la fiducia nella "tendenza attualizzante".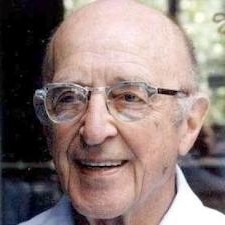 E' un sistema propulsore, una forza motrice che motiva e porta l'individuo ad affrontare le difficoltà e a condurlo ad una crescente autonomia, maturità e realizzazione.
È una tendenza ad ottimizzare tutte le potenzialità già insite in un organismo vivente, sia esso Persona, animale o pianta. E' una spinta verso l'adattamento, la crescita, la salute, verso, cioè, quella che si definisce realizzazione di sé, con un continuo "ascolto e riadattamento" omeostatico fra l'individuo e il suo organismo. È un'energia presente in ogni essere vivente che racchiude una tenace volontà a vivere, a conservarsi, ad esplorare l'ambiente modificandolo se necessario per migliorarlo e migliorarsi.
OSTACOLI ALLA TENDENZA ATTUALIZZANTE:
La tendenza attualizzante è ostacolata dall'attivazione di processi psichici di difesa disfunzionali al suo sviluppo quando si sono assimilati costrutti, idee, pensieri, sentimenti, valori altrui o dovuti anche al vivere in un ambiente ostile. Tutto questo porta la Persona ad una tensione ed ansia che tendono a bloccare quelle spinte funzionali alla sua realizzazione e crescita. La Persona perde così il contatto con sé e con la sua autenticità, diventando incongruente con se stessa, come se avesse perduto la bussola che la possa guidare nel territorio delle sue esperienze.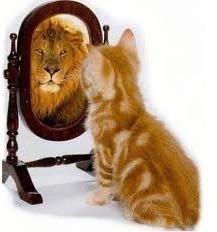 Per Rogers è il Cliente il centro del processo terapeutico. Nella relazione terapeutica è lo psicoterapeuta che conduce questa sorta di danza per far acquisire quell'armonia ed equilibrio necessari alla sua crescita.  Nessuno meglio del Cliente conosce il territorio delle proprie esperienze ma del quale ha perso i riferimenti. Al terapeuta il compito di esserne una sorta di bussola, che gli permetta di ritrovar la direzione in quel territorio, col Cliente che riesce a riappropriarsi di quelle innate risorse, che sono racchiuse nella tendenza attualizzante. Tutto questo gli permetterà di promuovere, ritrovare e sviluppare salute e benessere, ed essere quello che realmente è.
(Laura, Psy Dr)       
Rif. bibliografici:
Rogers, C.R. (1942) Counseling and psychotherapy, Houghton Mifflin Company, Boston MA, trad. it. Psicoterapia di consultazione, ed. Astrolabio, Roma, 1971.
Rogers, C.R. (1951) Client Centred Therapy, Houghton Mifflin Company, Boston MA, trad. it. Terapia centrata sul cliente, ed.La Meridiana, Bari, 2007.
Rogers, C.R. (1961) On becoming a person: A Therapist's View of psychotherapy Houghton Mifflin Company, Boston MA, trad. it. La terapia centrata sul cliente, ed. Martinelli, Firenze, 1970.
Rogers, C.R. (1980) A Way of Being, Boston, Ma. Houghton Mifflin Co. trad.it. Un Modo di Essere, Martinelli , Firenze, 1983.